Syracuse consultants conduct feasibility studies of rail innovations and guide the implementation of new technology in all its facets in the customer's specific operational context.
The consultants use the innovation phase model for this. This model consists of the following phases:
Discovery
Gaining insight into the problem through exploration
Definition
Define opportunities to get a picture of possible solutions
Development
Development of solution directions and validation
Delivery
Deliver production-ready solution that has been tested in operation
Deployment
Implementation in the operation
We help streamline technical changes in the rail sector through research, consultancy and project management
We and our partners have the strength to implement and manage the desired solution. Collaboration pays off! We are convinced of that. The list of our assignments and customers is proof of this.
Voorbeelden van innovaties waaraan Syracuse meewerkt:
Innovative housing for trackside ERTMS equipment
In the world of AI and robots, inspection of the track does not have to be done by humans in the future. Syracuse is at the forefront of this innovation and assists ProRail with feasibility studies and integrations in the Robotics project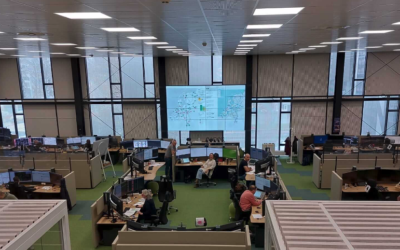 In the Operational Control Center Rail (OCCR) and OBI, more than 300 employees from various rail companies work 24/7 to improve rail performance. As part of a large-scale renovation, the entire ICT environment (back-end network and front-end) has been replaced and...
| | |
| --- | --- |
| Visit all projects of Syracuse | |
Samenwerken met Syracuse?
We worden graag uitgedaagd om mee te denken. Wellicht kunnen we u perspectieven bieden waar u nog niet aan heeft gedacht. Email
info@syracuse.nl
of bel ons gerust op
+31 (0)6 – 19 81 63 00
voor een lekkere koffie en een goed gesprek.
| | |
| --- | --- |
| Koffie? Bel gerust | |